1 day
Thursday, 15 Mar 2018
9:30am – 5:00pm
Hotel – og Restaurantskolen, Copenhagen, Denmark
kr1,500 (DKK)
Foundation level course in Chocolate Tasting.
Level 1 takes you through the basics of what is fine chocolate and the sensory elements used in chocolate tasting.
Held over a one day workshop, the Level 1 course provides a good grounding in chocolate tasting and includes tasting of 9 or more different origin or blended fine dark chocolate bars, tasted in different forms for an understanding of aroma, length, texture and taste.
The course finishes with a 30 minute multiple choice exam based on the course content. Certificates will be issued upon achieving a pass mark.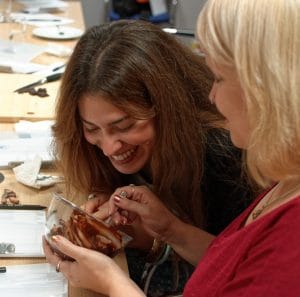 What is fine chocolate
Train the chocolate senses
Taste and profile fine chocolate
The main origins and varieties of cacao
How cacao is produced
How chocolate is made
Recognize flaws in chocolate
Direct sourcing, sustainability and ethics
Take away study guide
Certificate for exam passes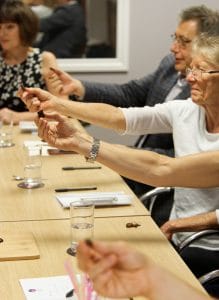 Who should take this course?

This course would be perfect for you if:
You love chocolate, and want to know more about the craft
You work in the catering/pastry/fine chocolate industries and want to improve your clients' experience
You are considering launching a fine chocolate business
You want to buy a fascinating and unique gift for someone
You want to see just how good your palate is for chocolate
Our second Level 1 held in partnership with Copenhagen's renowned Hospitality College – Hotel- og Restaurantskolen, home of the Scandinavian editions of the International Chocolate Awards.