2 days
Sat - Sun, 27 - 28 May 2023
9:30am - 6:00pm
Hotel Primus, Valencia, Spain

€150
Bringing together our global community of professional chocolate tasters through our first hybrid IICCT International Alumni Forum.
Alumni Forum
Open to all IICCT Alumni, our 2023 forum will be led by speakers and presenters from within our professional community and together we will be addressing the craft chocolate sector's ability and need to connect with each other and its consumers.
There are also opportunities to advance tastings skills, connect to producers and makers throughout our global community and meet like-minded professionals and enthusiasts.
In addition, our IICCT directors will also be proposing some new sector initiatives for more collaborative working.
This is an IICCT Alumni Community event organised with the support of the IICCT Directors
The Forum coincides with the ICA European Awards Ceremony taking place on the evening Saturday 27th May and all Forum participants are invited to attend.
IICCT International Alumni Forum 2023
Forum and Optional Activities
The forum can be attended in person at Hotel Primus, Valencia or online. Additional alumni gatherings taking place over the two days will be advertised separately.
Participation at the two-day event in Valencia costs 150 Euros, or a single day ticket costs 80 Euros.
To attend virtually there is the option to attend either 2 or 4 half-day sessions. The cost of booking 2 sessions is 40 Euros or you can book all 4 sessions for 70 Euros.
If you are making the trip to Valencia, there are additional activities being organised that can be booked separately.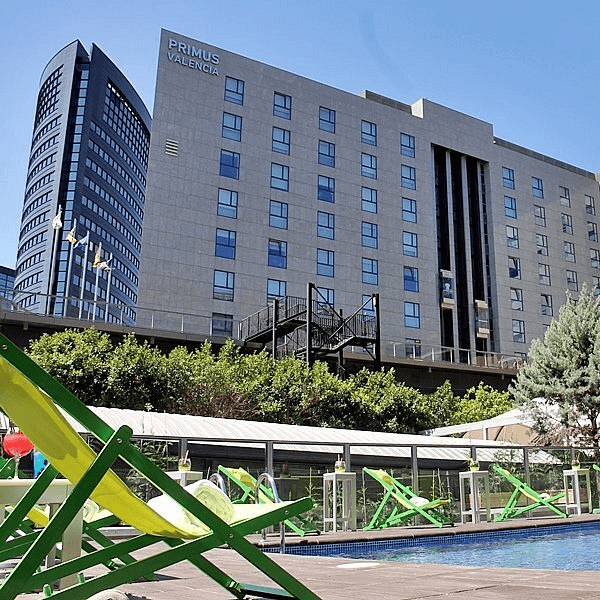 Forum sessions in our main venue in Valencia have been scheduled to accommodate link-ups with alumni speakers and groups in different time zones. A more detailed agenda will be available shortly followed by regular updates. The delivery language will be English with translations being provided for non-English presentations.
OPTIONAL EXTRA: Friday 26th May
Monica Meschini will be leading an immersive chocolate experience to visit some of our local IICCT alumni at the historical Trufas Martinez – Caūma Cacao and Utopick Chocolates along with a visit to an horchata factory. Don't miss this, come a day early.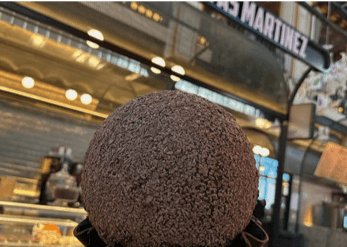 Saturday 27th May
Talks and tastings connecting you to the makers and producers of Spain and origins in the Americas.
Talks and panel on craft chocolate messaging.
Cacao Research Network & chocolate educator discussion groups.
Valencia is also the host of the European Awards Ceremony 20:00 – 22:00 on Saturday 27th May, giving forum participants the opportunity to attend the ceremony and to meet and taste the work of our European award winners. A toast with tapas will be available to book after the ceremony.
Sunday 28th May
Talks and tastings connecting you to makers and producers in South East Asia.
Sensory development sessions including defect identification and judging skills.
Panel presentation to highlight chocolate products and events promoting local culinary cultures.
OPTIONAL EXTRA: Monday 29th May
Stay an extra day to explore the rich culinary heritage of Valencia. More details coming soon.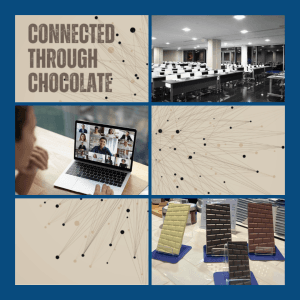 Day tickets to the main Forum event in Valencia include course attendance, tasting samples, lunch and refreshments. (Travel, accommodation evening meals and the additional chocolate and cultural activities are not included in the ticket price.)
Virtual tickets give access to the live event, networking opportunities with other online attendees.
All attendees will be given access to the recordings of the main Forum event in Valencia.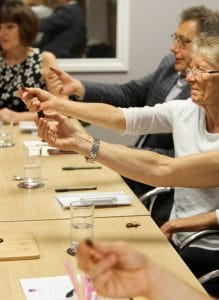 Who should take this course?
Who should attend?
All IICCT alumni who wish to enhance their tasting skills and meet, collaborate with and learn from fellow tasters.