Level 3 Certificate in Chocolate Tasting
The Level 3 Advanced level course in Chocolate Tasting builds on the Level 1 Foundation and Level 2 Intermediary courses and develops a deeper understanding of chocolate tasting and profiling through advanced sensorial work, following the flavour journey from cacao farming through to chocolate making.
The Advanced course will help you develop an in-depth understanding of the influence of cacao production and chocolate making on the flavour of finished origin chocolate bars, and will include field visits to either cacao farms or chocolate factories and where possible, to both.
The course includes five days of training and tasting, with additional travel time for field trips where required.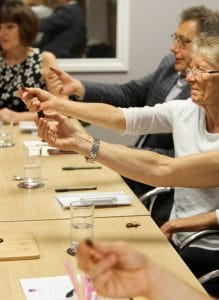 Classroom study and tastings
Advanced sensorial study, tasting and profiling
Relating cacao tasting and chocolate flavours
Cacao production techniques and their effect on flavour
Cacao varieties, recovery projects, latest research
Chocolate production styles, recipes and effect on flavour
Cacao history and development
The cacao trade and commodity market
Chocolate market, branding and origin story
Visit to at least one chocolate factory
Practical sessions working with chocolate
Field trips to cacao region for courses held in cacao countries
Group projects
Networking events and dinners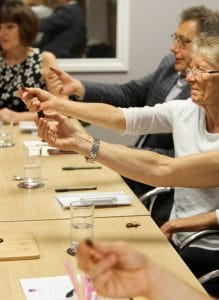 Who should take this course?
Level 2 students wishing to develop their understanding of chocolate taste to a new and cutting edge level and to obtain an advanced grounding in the world of fine chocolate and cacao.