3 days
Sat - Mon, 15 - 17 Dec 2018
10:00am - 5:30pm
Taipei City, Taipei, Taiwan

$525
Intermediate level course in Chocolate Tasting.
The Level 2 intermediary course explores the world of fine and origin chocolate in greater depth, looking in detail at the styles of different chocolate makers and different approaches to chocolate making, from micro-batch to large scale. Treatment and flaws in cacao are examined as well as the chocolate production chain and how these contribute to flavour.
The course explores on chocolate history with an emphasis on taste and the current chocolate market. Over 25 chocolate bars and samples are tasted, with repeat tasting, profiling and blind tasting to gain a full understanding.
Level 2 introduces the Institute's online chocolate profiling system, which will be used throughout the course working with laptops of tablets. Spare tablets will be provided if you are unable to bring your own device.
The course is held over an intense three days, or a two week programme of webinars and self study, and provides fuller understanding of fine chocolate and its flavour possibilities.
The course finishes on the final day with a 30 minute multiple choice exam based on the course content and a blind tasting test. Certificates will be issued upon achieving a pass mark.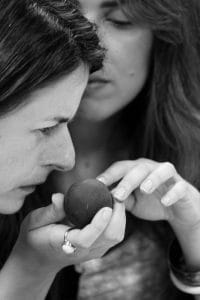 Chocolate production
Chocolate types and styles
Sensory exploration, practice and physiology
Process chain tasting – bean to bar
Tasting practice and profiling with our online system
Cacao production, quality and flaws
Understanding and tasting flaws in cacao and chocolate
Cacao farming and economics
Chocolate history from a taste perspective
Take away study guide
All the chocolate and sensory samples you will need*
Certificate for exam passes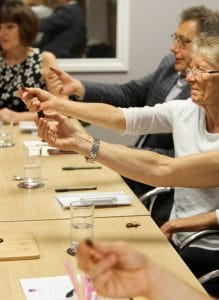 Who should take this course?
This course would be perfect for you if:
You've began your chocolate journey, but you want to know more
You're a professional in the catering/pastry/fine chocolate industries and want to develop a full sensory understanding
You are considering launching a fine chocolate business
You want the ultimate, intensive gift the chocolate fanatic in your life
You want to develop your tasting skills towards a professional level