4 days
Mon - Thu, 17 - 20 Apr 2023
10:00am - 3:30pm
Universidad del Valle de México, Villahermosa, Tabasco, Mexico

$690
Niveles combinados 1 y 2. El curso combinado te prepara para acceder directamente al nivel intermedio gracias a un taller de entrenamiento intensivo de cuatro días.
En Tabasco, el cacao siempre ha sido una constante. Los Olmecas, creadores de la civilización madre de Mesoamérica asentada entre Veracruz y Tabasco, lo cultivaban y utilizaban en bebidas desde el 1800 AC. Esta tradición cacaotera no desapareció con el decline de los Olmecas. La región que es hoy Tabasco en la costa del Golfo de México suplió de cacao a los Mayas y a sus conquistadores, los Aztecas, así como a los conquistadores españoles que incorporaron esta región a su gran imperio colonial.
Hoy Tabasco está recuperando su largo legado cacaotero con el rescate de su cacao criollo, renovado aprecio por bebidas de cacao tradicionales como el "pozol" y empresas dedicadas a la elaboración del chocolate fino. Nos complace apoyar este renacimiento como parte de nuestro Programa de Apoyo a País Productor de Cacao (Support to Cacao Country Program) ofreciendo por segunda vez los dos niveles del International Institute of Chocolate and Cacao Tasting (IICCT), que pueden tomarse de forma independiente o combinados en Villahermosa, Tabasco, en el recinto de la Universidad del Valle de Mexico (UVM) con la cooperación de la Secretaría de Turismo de Tabasco.
La Dra. Maricel E. Presilla impartirá los cursos en español. Para información sobre los cursos y formas de pago, contactar directamente a la Dra. Presilla por correo a grancacao@aol.com. En su solicitud de matrícula incluya nombre completo, ficha de identificación, género, fecha de nacimiento, dirección de correo (e-mail) y domicilio.
Certificado Combinado de los Niveles 1 y 2 en Cata de Chocolate
Sobre el curso
El curso combinado te prepara para acceder directamente al nivel intermedio gracias a un taller de entrenamiento intensivo de cuatro días.
El Nivel 1 es una introducción al análisis sensorial del chocolate y una magnífica base para la cata del chocolate, incluyendo la degustación de barras de 9 o más orígenes diferentes o mezclas de chocolate negro fino, degustados en diferentes formas para entender variables en aroma, retrogusto, textura y sabor.
El primer día termina con una prueba de elección múltiple de 30 minutos, basada en el contenido del curso. Los certificados se extenderán a quienes alcancen como mínimo la calificación de aprobado.
El curso intermedio de Nivel 2 explora, con una mayor profundidad, el mundo del chocolate fino y de origen, a través del análisis detallado de los estilos de los diferentes fabricantes de chocolate y las técnicas para la fabricación del chocolate desde la pequeña artesanal (micro-batch) hasta la comercial de gran escala. Se examina asimismo el tratamiento y los defectos del cacao, así como la cadena de producción del chocolate y cómo estos factores determinan su sabor.
El curso explora la historia del chocolate con énfasis en el sabor y el mercado actual. Se catan muestras de más de 25 barras de chocolate, con degustación repetida, perfiles y degustación a ciegas para obtener una comprensión completa.
El Nivel 2 presenta el sistema digital en línea del Instituto para obtener los perfiles de sabor de los chocolates degustados. Este sistema se utilizará durante todo el curso trabajando con ordenadores, tabletas o teléfonos.
El curso consiste en tres días de trabajo intensivos que proporcionan una comprensión integral del chocolate fino y de sus posibilidades de sabor.
El último día del curso culmina con un examen de elección múltiple de 60 minutos, basado en el contenido del curso y una prueba de cata a ciegas. Los certificados se emitirán para los que alcancen, como mínimo, la calificación de aprobado.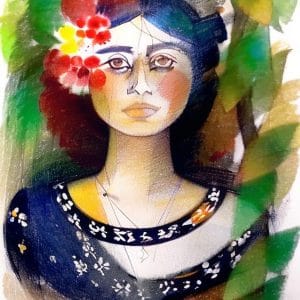 Lo que está incluido
Qué es el chocolate fino
Entrenamiento de los sentidos para la cata del chocolate
Los orígenes y variedades del cacao
Producción de cacao, calidad y defectos
Cómo se hace el cacao y cómo esto afecta el sabor
Abastecimiento directo, sostenibilidad y ética
Tipos y estilos de chocolate
Exploración sensorial, práctica y fisiología
Práctica de cata y descripción a través de nuestro sistema en línea
Comprensión y degustación de defectos en el cacao y el chocolate
Cultivo del cacao y economía
La historia del chocolate desde la perspectiva del gusto
Guías de estudio
Certificado oficial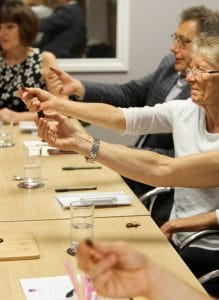 Who should take this course?
¿Quién debería recibir este curso?
Este curso sería perfecto para ti si:
Quieres iniciar, con una base fundamental, tu viaje de degustación del chocolate
Eres un profesional de la industria de la restauración / pastelería / chocolates finos / y deseas desarrollar una comprensión sensorial adecuada
Planeas lanzar un negocio de chocolate fino
Quieres el regalo soñado por cualquier fanático del chocolate
Quieres elevar tus habilidades de cata a un nivel profesional