El curso consiste en tres días de trabajo intensivos que proporcionan una comprensión integral del chocolate fino y de sus posibilidades de sabor.
Costa Rica, a caballo entre la cultura chibcha y la mesoamericana, es un pequeño país centroamericano que esconde un enorme y diverso tesoro natural. En verdes valles y montañas y en diversos pisos ecológicos, el cacao es una planta ancestral que coexiste con otras especies nativas e introducidas, dando placer y bienestar a miles de agricultores.
Desde Guatuso, cerca de la frontera con Nicaragua, tierra de los indígenas Maleku, a Matina, el núcleo histórico del cultivo de cacao en Costa Rica y la caliente costa Caribe de la provincia de Limón, donde afrodescendientes cultivan el cacao en intuitivos sistemas agroforestales junto a una rica constelación de plantas alimenticias, el cacao costarricense cuenta una historia de discretos inicios, auge, decline. Pero hay una historia muy nueva que está por contarse, el renacimiento y revaloración del cacao como materia prima para un grupo creciente de chocolateros artesanales. Por otra parte, CATIE, el segundo banco de germoplasma de cacao más importante del mundo posiciona a Costa Rica como el epicentro de investigación genética para el país y Centroamérica.
Nos complace apoyar los logros alcanzados por Costa Rica, ofreciendo nuestros cursos del Nivel 1 y 2 de Certificado del Internacional Instituto of Chocolate and Cacao Tasting (IICCT). que pueden tomarse de forma independiente o combinados en El Cacaotal, un naciente centro que investiga el cacao dentro del amplio marco de la agroecología, etnobotánica y gastrobotánica en el cantón de Belén, a 12 kilómetros de San José. Nuestros cursos se enriquecen con el apoyo del equipo de agrónomos y etnobotánicos de El Cacaotal y el CIDS, su Centro de Investigación para el Desarrollo Sostenible y acceso al acogedor entorno rodeado de vegetación del Salón Chirel, donde se ofrecerán los cursos: Restaurante El Cacaotal, Jardín Etnobotanico Memoria Verde y el Bosque de la Rejollada, un paraíso agroforestal en una empinada colina; todo dentro del mismo complejo y a cinco minutos del Aeropuerto Internacional San José Mineta.
La Dra. Maricel E. Presilla es la autora de los libros The New Taste of Chocolate: A Cultural and Natural History of Cacao with Recipes (Ten Speed Press). Gran Cocina Latina: The Food of Latin America (W.W. Norton) y Peppers of the Americas (Ten Speed Press). Especialista en la cocina, cacao y chocolate de Latinoamérica, es también cofundadora del IICCT y directora de los International Chocolate Awards Americas. Es también presidenta de Gran Cacao, una empresa dedicada a la investigación y programas agroecológicos innovativos en la producción sostenible de cacao y el chocolate fino en las Américas.
Se ofrecerán refrigerios y almuerzos tradicionales ligeros preparados por el Restaurante El Cacaotal. Infórmenos si tienen restricciones alimenticias.
La Dra. Maricel E. Presilla, quien lidera el equipo de desarrollo de El Cacaotal desde el 2022, impartirá los cursos en español. Para información sobre los cursos y formas de pago, contactar directamente a la Dra. Presilla por correo a grancacao@aol.com. En su solicitud de matrícula incluya nombre completo, ficha de identificación, género, fecha de nacimiento, dirección de correo (e-mail) y domicilio.
Certificado de Nivel 2 en Cata de Chocolate
Sobre el curso
El curso intermedio de Nivel 2 explora, con una mayor profundidad, el mundo del chocolate fino y de origen, a través del análisis detallado de los estilos de los diferentes fabricantes de chocolate y las técnicas para la fabricación del chocolate desde la pequeña artesanal (micro-batch) hasta la comercial de gran escala. Se examina asimismo el tratamiento y los defectos del cacao, así como la cadena de producción del chocolate y cómo estos factores determinan su sabor.
El curso explora la historia del chocolate con énfasis en el sabor y el mercado actual. Se catan muestras de más de 25 barras de chocolate, con degustación repetida, perfiles y degustación a ciegas para obtener una comprensión completa.
El Nivel 2 presenta el sistema digital en línea del Instituto para obtener los perfiles de sabor de los chocolates degustados. Este sistema se utilizará durante todo el curso trabajando con ordenadores, tabletas o teléfonos. 
El curso consiste en tres días de trabajo intensivos que proporcionan una comprensión integral del chocolate fino y de sus posibilidades de sabor.
El último día del curso culmina con un examen de elección múltiple de 60 minutos, basado en el contenido del curso y una prueba de cata a ciegas. Los certificados se emitirán para los que alcancen, como mínimo, la calificación de aprobado.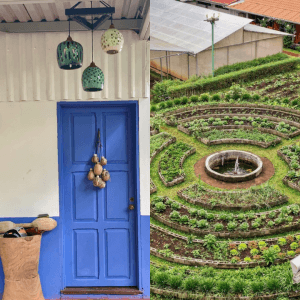 Lo que está incluido
Qué es el chocolate fino
Entrenamiento de los sentidos para la cata del chocolate
Los orígenes y variedades del cacao
Producción de cacao, calidad y defectos
Cómo se hace el cacao y cómo esto afecta el sabor
Abastecimiento directo, sostenibilidad y ética
Tipos y estilos de chocolate
Exploración sensorial, práctica y fisiología
Práctica de cata y descripción a través de nuestro sistema en línea
Comprensión y degustación de defectos en el cacao y el chocolate
Cultivo del cacao y economía
La historia del chocolate desde la perspectiva del gusto
Guías de estudio
Certificado oficial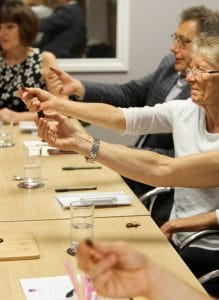 Who should take this course?
¿Quién debería recibir este curso?
Este curso sería perfecto para ti si:
Quieres iniciar, con una base fundamental, tu viaje de degustación del chocolate

Eres un profesional de la industria de la restauración / pastelería / chocolates finos / y deseas desarrollar una comprensión sensorial adecuada 

Planeas lanzar un negocio de chocolate fino

Quieres el regalo soñado por cualquier fanático del chocolate

Quieres elevar tus habilidades de cata a un nivel profesional