1 day 1 dia
Mon 25 Nov 2019
Holiday Inn Express, Villahermosa, Tabasco 2000, Villahermosa, Tabasco, Mexico

$200
El Nivel 1 es una introducción al análisis sensorial del chocolate y una magnífica base para la cata del chocolate.
Eventos y horario
Detalles del curso
En Tabasco, el cacao siempre ha sido una constante. Los Olmecas, creadores de la civilización madre de Mesoamérica asentada entre Veracruz y Tabasco, lo cultivaban y utilizaban en bebidas desde el 1800 AC. Esta tradición cacaotera no desapareció con el decline de los Olmecas. La región que es hoy Tabasco en la costa del Golfo de México, suplió de cacao a los Mayas y a sus conquistadores, los Aztecas, así como a los conquistadores españoles que incorporaron esta región a su gran imperio colonial.
Hoy Tabasco está recuperando su largo legado cacaotero con el rescate de su cacao criollo, renovado aprecio por bebidas de cacao tradicionales como el "pozol" y empresas dedicadas a la elaboración del chocolate fino. Nos complace apoyar este renacimiento ofreciendo los dos niveles del IICCT, que pueden tomarse de forma independiente o combinados.
La Dra. Maricel E. Presilla (ver biografía), autora del libro The New Taste of Chocolate: A Cultural and Natural History of Cacao with Recipes (Ten Speed Press), la fundadora y directora del  IICCT en las Américas, dictará el curso en español con traducción al inglés cuando fuera necesario. Los materiales del curso son en español pero también se pueden proporcionar en inglés con previo aviso.
El almuerzo está incluido. Por favor, dinos si sigues una dieta especial o si padeces de alguna alergia.
Certificado de Nivel 1 en Cata de Chocolate
Sobre el curso
El Nivel 1 es una introducción al análisis sensorial del chocolate y una magnífica base para la cata del chocolate, incluyendo la degustación de barras de 9 o más orígenes diferentes o mezclas de chocolate negro fino, degustados en diferentes formas para entender variables en aroma, retrogusto, textura y sabor.
El día termina con una prueba de elección múltiple de 30 minutos, basada en el contenido del curso. Los certificados se extenderán a quienes alcancen como mínimo la calificación de aprobado.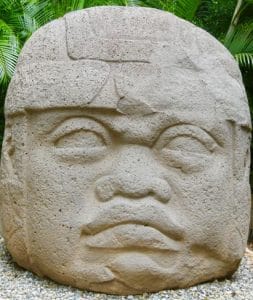 Lo que está incluido
Qué es el chocolate fino
Entrenamiento de los sentidos para la cata del chocolate
Comprensión y degustación de defectos en el cacao y el chocolate
Los orígenes y variedades del cacao
Cultivo y producción de cacao
Cómo se hace el chocolate
Compra directa, sostenibilidad y aspectos éticos
Guía de estudio
Certificado oficial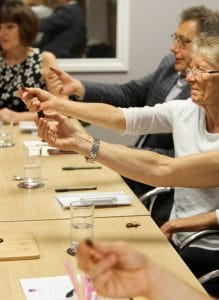 Who should take this course?
¿Quién debería recibir este curso?
Este curso sería perfecto para ti si:
Quieres iniciar, con una base fundamental, tu viaje de degustación del chocolate

Eres un profesional de la industria de la restauración / pastelería / chocolates finos / y deseas desarrollar una comprensión sensorial adecuada 

Planeas lanzar un negocio de chocolate fino

Quieres el regalo soñado por cualquier fanático del chocolate

Quieres elevar tus habilidades de cata a un nivel profesional