Home study over 9 weeks
17 Oct - 18 Dec 2022
Webinar + home study, Online

€845

(€710.08 + VAT *)
Combined Foundation and Intermediate level courses in Chocolate Tasting.
* Business/professional price outside the EU. 19% VAT added for EU bookings and non-professional bookings outside the EU
Online home study course with tasting kit –
This course allows you to book the combined Level 1 and Level 2 online course for a special price.
Please see the individual courses for more details
Shipping
Free shipping of your tasting kit for both courses is included within the EU, Switzerland, Norway and UK. There will be a surplus charge of €95 to receive the kits in other world regions.
Please note that there may be customs issues when sending our tasting kits to some countries, such as Japan, India, Russia and Thailand. Please contact us if you are from one of these countries or have concerns about import customs for your country. Examples of issues might include: only being able to send tasting kits to registered companies or in some locations we may only be able to send the chocolate samples in your tasting kit, not the aroma and taste samples.
New to fine chocolate?
If you are new to fine chocolate we suggest your first take our online 'Introduction to Fine Chocolate' course, which is available before Level 1 starts. This will help you get up to speed with the basics of tasting, of what is fine chocolate, chocolate making basics and chocolate terminology. If you are already an experienced taster, chocolate maker, event organiser or otherwise working in the fine chocolate world, the introductory is not essential.
Booking deadline
To ensure your place on the course, please book before October 10th. For bookings placed after this date we can not guarantee that your tasting kit will reach you on time for the start of the course.
Combined Level 1 & Level 2
The Combined course takes you directly through to Intermediate level in a concentrated four day workshop course, or a six week program of webinars and self study.
Level 1 provides in introduction to a sensorial approach to chocolate tasting and a good grounding in chocolate tasting, including tasting of 9 or more different origin or blended fine dark chocolate bars, tasted in different forms for an understanding of aroma, length, texture and taste.
The first day finishes with a 30 minute multiple choice exam for Level 1 based on the course content. Certificates will be issued upon achieving a pass mark.
The Level 2 intermediary course explores the world of fine and origin chocolate in greater depth, looking in detail at the styles of different chocolate makers and different approaches to chocolate making, from micro-batch to large scale. Treatment and flaws in cacao are examined as well as the chocolate production chain and how these contribute to flavour.
The course explores on chocolate history with an emphasis on taste and the current chocolate market. Over 25 chocolate bars and samples are tasted, with repeat tasting, profiling and blind tasting to gain a full understanding.
Level 2 introduces the Institute's online chocolate profiling system, which will be used throughout the course working with laptops of tablets. Spare tablets will be provided if you are unable to bring your own device.
The course is held over an intense three days and provides fuller understanding of fine chocolate and its flavour possibilities.
The course finishes on the final day with a 60 minute multiple choice exam based on the course content and a blind tasting test. Certificates will be issued upon achieving a pass mark.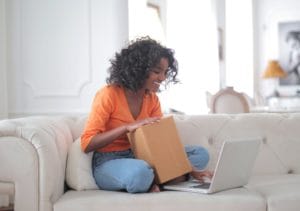 What is fine chocolate
Training the chocolate senses
The main origins and varieties of cacao
Cacao production, quality and flaws
How chocolate is made and how it affects flavour
Direct sourcing, sustainability and ethics
Chocolate types and styles
Sensory exploration, practice and physiology
Tasting practice and profiling with our online system
Understanding and tasting flaws in cacao and chocolate
Cacao farming and economics
Chocolate history from a taste perspective
Take away study guides
All the chocolate and sensory samples you will need
Certificate for exam passes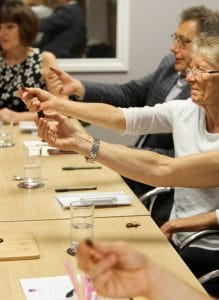 Who should take this course?
This course would be perfect for you if:
You want an in-depth start to your chocolate tasting journey
You're a professional in the catering/pastry/fine chocolate industries and want to develop a full sensory understanding
You are considering launching a fine chocolate business
You want the ultimate, intensive gift the chocolate fanatic in your life
You want to develop your tasting skills towards a professional level