2 - 4 hours (webinar + self study)
Mon - Sat, 6 - 11 Mar 2023
Webinar + home study, Online

€75

(€63.03 + VAT *)
Introduction to chocolate basics, terminology and core concepts for those new to the fine chocolate world
* Business/professional price outside the EU. 19% VAT added for EU bookings and non-professional bookings outside the EU
The course will be taught through an online webinar on Zoom plus home learning guide and glossary of chocolate terms. The Zoom session will be repeated on different dates and times to give all students a chance to attend from different time zones.
If you miss either of the webinar sessions or can't make the times, you can watch a recording of the session online, which will be available within a few days of the live session.
This module is taught by webinar and home learning only and does NOT include any chocolate samples or tasting kit. You will though get the chance to taste a chocolate your source yourself during the session, guided by your teacher.
Introduction to Fine Chocolate
This introductory course is for beginners or those new to the fine chocolate world. This short course will introduce you to the concept of fine or craft chocolate, explain the basics of how chocolate is made and introduce some of the terminology commonly used in the fine chocolate world. You will also learn the basic principles of how to taste chocolate.
This course is designed to be taken before the Level 1 Certificate in Chocolate Tasting course if you don't already have a basic knowledge of fine chocolate.
There is no exam for this course. A certificate of participation is available from your learning provider on request.
This course does not include a tasting kit.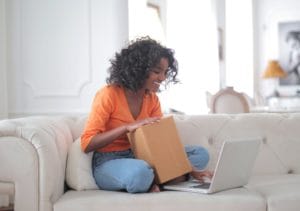 The basics of how to taste chocolate, including aroma, flavour, look and touch
How is chocolate made – the basic principles
What is 'fine chocolate'
Where does 'fine' or 'craft' chocolate fit in the global chocolate market
What to look for when buying fine chocolate
How to store chocolate and keep it in the best condition
Explanation of key terminology, such as tempering, couverture, moulding, 'snap', cocoa butter and more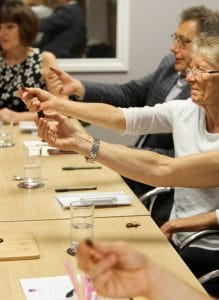 Who should take this course?
Learners planning to take Level 1 Certificate in Chocolate Tasting not already tasting or working in chocolate
Anyone new to the fine chocolate world
Sensory experts in other areas needed a quick start in fine chocolate
Anyone needing a recap in chocolate basics
Anyone wanting a quick introduction to Fine Chocolate from the experts