1 day
19 Oct - 30 Nov 2020
Webinar + home study, Online

£195

(£163.87 + VAT *)
Foundation level course in Chocolate Tasting.
* Business/professional price outside the EU. 19% VAT added for EU bookings and non-professional bookings outside the EU
– Online home study with tasting kit –
We are now offering our Level 1 Chocolate Tasting course as an online option alongside our regular classroom offering.
Level 1 will be offered as a flexible program with home study, including your own home tasting kit, combined with online live webinars to help guide you through the essentials of tasting and understanding cacao and chocolate.
Complete tasting kit
Your Level 1 online tasting kit includes:
All the chocolate you will need for the course
Examples of award-winning chocolate as well as examples of defects for comparison
Aroma and taste samples to help develop your sensory skills
6 craft chocolate bars
2 couverture samples for sensory training
Samples of 'not so great chocolate' for understanding defects!
Your IICCT Level 1 course book
SHIPPING: The course fee includes free shipping with the EU, Switzerland, Norway and UK. There will be a surplus charge for other world regions. Please get in touch with us for details. (Full world region prices will be available soon.)
Group webinars
Level 1 online will include three 1.5 – 2 hour webinars with lectures, group tasting and Q&A and a chance to network with your fellow students.
The webinars will be on dates between 19 October and 30 November 2020 with the timings coordinated to work best to suit all students. The webinars will be repeated on different dates, depending on demand. If you miss any of the webinar sessions or can't make the times, you can watch a recording of the session online. Zoom will be used for the webinars, which is secure as long as you have the latest software version.
Home study
You will also have the chance for home study and tasting between the webinars to hone your skills and knowledge and to enjoy the chocolate samples.
Exam
The course will be examined online and will be moderated by one of our Institute assessors to our usual standards as an accredited FDQ Learning Centre. The course fee includes the cost of the exam registration. No reduction is offered in the event of not passing the course and retakes will be charged at £60 for each level.
Level 1 Chocolate Tasting lays the sensory foundation for your journey as a Chocolate Taster, introduces chocolate making in the fine and craft chocolate world takes you through where cacao comes from and how it is produced.
During the course you will experience the sensory elements used in chocolate tasting through a series of tasting games and experiments and you will practice using a formal approach to chocolate tasting.
The Foundation course is designed to run over a single day workshop, as three evening class sessions or as three online webinar sessions plus self-study. Level 1 course provides a good grounding in chocolate tasting and includes tasting of 9 or more different origin or blended fine dark chocolate bars, tasted in different forms for an understanding of aroma, length, texture and taste. The chocolate tasted includes examples of well made craft chocolate origins and examples of defects and industrial production.
The course finishes with a 30 question multiple choice exam based on the course content. Certificates will be issued upon achieving a pass mark.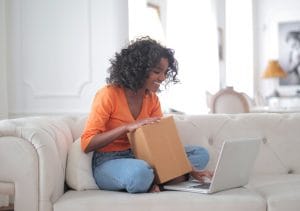 Training the chocolate senses
Taste and explore flavour in fine chocolate
Introduction to the origins and varieties of cacao
Overview of how cacao is produced
How fine or craft chocolate is made
How cocoa butter and cocoa powder are made
Taste and recognize flaws in chocolate
A look at direct sourcing of cacao
Study booklet
Certificate for exam passes
All the chocolate and sensory samples you will need*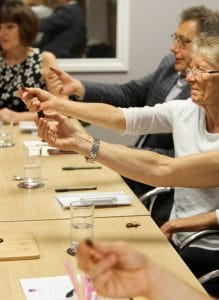 Who should take this course?
This course will be ideal for you if you:
Love chocolate, and want to know more about its flavour and origins
Are a chocolate maker who wants to expand their sensory skills
Are an educator or events organiser looking for more information to pass on to your audience
Work in the catering/pastry/fine chocolate industries
Want to improve your clients' experience of chocolate you are working with
You are considering launching a fine chocolate business
You want to buy a fascinating and unique gift for someone
You want to see just how good your palate is for chocolate