Home study over 6 weeks
25 May - 30 Jun 2023
Webinar + home study, Online

€695

(€584.03 + VAT *)
Intermediate level course in Chocolate Tasting.
* Business/professional price outside the EU. 19% VAT added for EU bookings and non-professional bookings outside the EU
– Online home study with tasting kit –
Take Chocolate Tasting a step further with our Level 2 Chocolate Tasting course.
Follow on from Level 1 with our Intermediate level course as you advance your sensory skills in a flexible program of home study, webinars, group and home tasting and aroma training. Prove yourself as a certified Level 2 taster by passing a multiple-choice exam and our standardised blind tasting test.
This course will be taught in English over a one month period, with the exams in the following month.
Your Level 2 Home study and tasking kit will include:
Your IICCT Level 2 course book
The IICCT flavor map poster
Standardised aroma samples *
Samples of over 30 chocolate bars
Samples for your blind tasting exam
* You will also be asked to source fresh samples yourself, for example local fresh fruits
Your chocolate samples will include:
Evaluation practice samples
Examples of different manufacturing scales and qualities
Award winning chocolate
Chocolate made from different cacao varieties
Examples of different recipes used by chocolate makers
Roast comparison examples
Common chocolate and cacao defects
Examples of unusual, rare and experimental chocolate
Your practice and final blind tasting exam samples
You will receive between 20g-30g of each sample in sealed sample bags or as mini-bars. Sample size may vary according to the purpose and availability of each sample. All samples will be prepared using the Institute sampling protocol, as used for judging and professional evaluation.
Shipping
Free shipping of your tasting kit is included within the EU, Switzerland, Norway and UK. There will be a surplus charge of €65 to receive the kit in other world regions.
Study format
Level 2 will be taught with a combination of:
Home tastings
Live webinars
Recorded lectures from our experts
Group tasting reviews
Self-study using your course book and online Institute training material
Student hosted community sessions to compare tasting and study notes
Webinars and group tastings will be repeated several times and scheduled to suit students in different world time zones. The sessions will also be recorded so you can catch up or review at your own pace if you can't make the live sessions.
Exams
The course will be examined with an online multiple choice and blind tasting of chocolate samples and will be moderated by our Institute assessors to our usual standards as an accredited FDQ Learning Centre. The course fee includes the cost of the exam registration. No reduction is offered in the event of not passing the course and retakes will be charged at €85 for each level.
Booking deadline
To ensure your place on the course, please book before 18 May 2023. For bookings placed after this date we can not guarantee that your tasting kit will reach you on time for the start of the course.
The Level 2 intermediary course explores the world of fine and origin chocolate in greater depth, looking in detail at the styles of different chocolate makers and different approaches to chocolate making, from micro-batch to large scale. Treatment and flaws in cacao are examined as well as the chocolate production chain and how these contribute to flavour.
The course explores on chocolate history with an emphasis on taste and the current chocolate market. Over 25 chocolate bars and samples are tasted, with repeat tasting, profiling and blind tasting to gain a full understanding.
Level 2 introduces the Institute's online chocolate profiling system, which will be used throughout the course working with laptops of tablets. Spare tablets will be provided if you are unable to bring your own device.
The course is held over an intense three days, or a two week programme of webinars and self study, and provides fuller understanding of fine chocolate and its flavour possibilities.
The course finishes on the final day with a 30 minute multiple choice exam based on the course content and a blind tasting test. Certificates will be issued upon achieving a pass mark.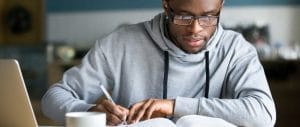 Chocolate production
Chocolate types and styles
Sensory exploration, practice and physiology
Process chain tasting – bean to bar
Tasting practice and profiling with our online system
Cacao production, quality and flaws
Understanding and tasting flaws in cacao and chocolate
Cacao farming and economics
Chocolate history from a taste perspective
Take away study guide
All the chocolate and sensory samples you will need*
Certificate for exam passes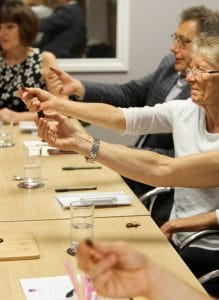 Who should take this course?
This course would be perfect for you if:
You've began your chocolate journey, but you want to know more
You're a professional in the catering/pastry/fine chocolate industries and want to develop a full sensory understanding
You are considering launching a fine chocolate business
You want the ultimate, intensive gift the chocolate fanatic in your life
You want to develop your tasting skills towards a professional level