Advanced level course in Chocolate Tasting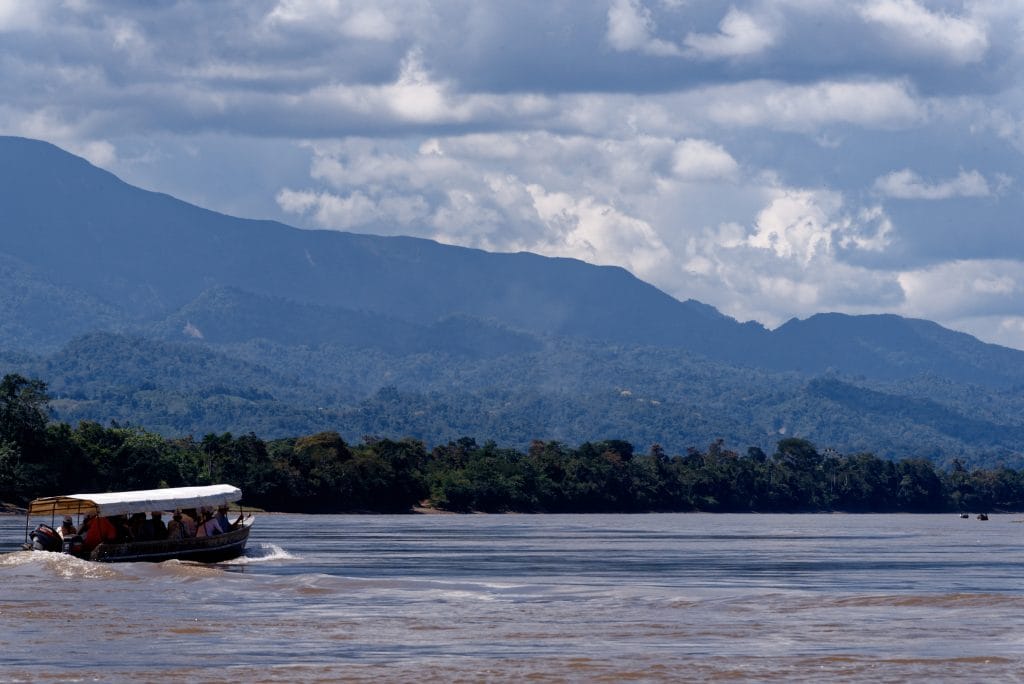 NOTICE: In view of the current coronavirus situation we do not yet know if we will be able to run Level 3 in Peru on the dates stated. If the July 2020 date is not possible, we will run the course at the next possible dates. We are currently taking refundable deposits of $100 to reserve your place on the next course date when confirmed.
Our third cacao country Level 3 will be held in Peru and will include classroom and practical work with chocolate makers in Lima and Tarapoto, and incorporates a three-day field trip to the Amazon region, including visits to cacao and chocolate production, indigenous cooperatives and field research stations.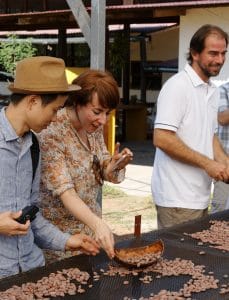 The course price of $3,495 includes hotel accommodation in Lima, lunches, two group evening meals in Lima and all food and hotel accommodation during the Amazon field trip.
Flights and transport to Lima and transfer from the airport to the Lima hotel are not included.
The course will take place directly following the Salon del Cacao y Chocolate in Lima, a public chocolate and cacao show that will also include the Peruvian round of the International Chocolate Awards. Level 3 students can optionally arrive early to Lima and visit the Salon, which takes place 9-12 July 2020.
The course will be taught in English and Spanish with separate language groups led by Institute founding partners Martin Christy and Maricel Presilla in groups and collective joint sessions.
Included in the course fee
Classroom study and tastings
Visits to several chocolate factories
Field trip to Amazon cacao regions
Networking dinner
Farewell dinner
Hotels and lunches (hotels from 13th-20th July)
All transport, accommodation and food during Amazon field trip
Schedule
Please note: these days are provisional depending on the coronavirus situation.
13 July – arrive Lima
14 July – factory visit and classroom sessions, Lima
15-17 July – visit to Amazon region, visit to farmers, projects, coops, chocolate makers
18-19 July – classroom session, factory visit and practical learning, exams and assessment
20 July – depart Lima
Other activities
2-5 July – Level 1 & 2 Certificate in Chocolate Tasting Courses in Lima
9-12 July – Salon de Cacao y Chocolate in Lima
Students can arrive in Lima early to attend the Lima Salon, where the Peruvian International Chocolate Awards will also be held. Attendance at the Level 1 & 2 courses and accommodation, food and transport during the Level 1 & 2 courses or Salon in Lima is not included in the Level 3 fee.
Booking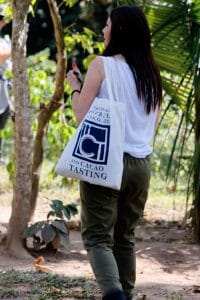 Level 3 Peru costs $3,495 USD per person and includes hotel accommodation in Lima, lunches, two group evening meals in Lima and all food and hotel accommodation during the Amazon field trip. Travel to and from Lima is not included and is at the students own expense. Due to room rate policies in Lima and Tarapoto, there is no discount for shared rooms.
Shared rooms: please let us know if you would be willing to share a room during the Amazon part of the trip. The riverside hotel we use has large rooms, some of which are on two floors with a shared bathroom. If you are willing to share this will allow everyone to stay in the same hotel.
Please book using the button link below. Due to the coronavirus situation, we are currently taking refundable $100 deposits to reserve your place in the queue for the next Level 3 Peru dates.
The Level 3 Advanced level course in Chocolate Tasting builds on the Level 1 Foundation and Level 2 Intermediary courses and develops a deeper understanding of chocolate tasting and profiling through advanced sensorial work, following the flavour journey from cacao farming through to chocolate making.
The Advanced course will help you develop an in-depth understanding of the influence of cacao production and chocolate making on the flavour of finished origin chocolate bars, and will include field visits to either cacao farms or chocolate factories and where possible, to both.
The course includes five days of training and tasting, with additional travel time for field trips where required.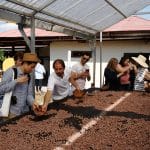 Classroom study and tastings
Advanced sensorial study, tasting and profiling
Relating cacao tasting and chocolate flavours
Cacao production techniques and their effect on flavour
Cacao varieties, recovery projects, latest research
Chocolate production styles, recipes and effect on flavour
Cacao history and development
The cacao trade and commodity market
Chocolate market, branding and origin story
Visit to at least one chocolate factory
Practical sessions working with chocolate
Field trips to cacao region for courses held in cacao countries
Group projects
Networking events and dinners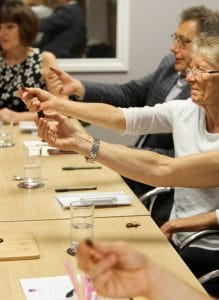 Who should take this course?
Level 2 students wishing to develop their understanding of chocolate taste to a new and cutting edge level and to obtain an advanced grounding in the world of fine chocolate and cacao.