4 days
Sun - Wed, 22 - 25 Oct 2023
9:30am - 5:30pm
Educatorio del Fuligno, Firenze, Italy

Full price: €1450

Early bird: €1,350
A brand new intensive 4-day training course to develop your sensory evaluation skills. Through mentoring and volume tasting, you will explore the criteria, understanding and experience required for the professional evaluation of a full range of bean to bar and chocolatier products. You will also have the chance to experience professional evaluation conditions. An exciting and challenging approach to evaluation!
This unique new course will be delivered in person at the Educatorio del Fuligno in beautiful central Florence, at our Italy based IICCT school.
This course will be taught in Italian and English by IICCT founders, Monica Meschini and Martin Christy with mentoring support from members of the Grand Jury of the International Chocolate Awards.
Lunch will be provided and included in the price of the course.
The course includes a formative assessment which will take place on Day 4 of the course. This will be in the form of timed evaluation of different categories of chocolate products and will include calibration samples and a required number of product samples.
The aim of the assessment is to score and grade the student's performance in each product category against the evaluation of the expert group. This is to provide guidance towards the development of their evaluation skills. Students will receive a written report giving their grade for each category, amounts to a unique profile of their palate. Students who achieve a high enough overall standard and alignment with the expert panel will receive a certificate as an evaluator to IICCT standard.
Professional Craft Chocolate Product Evaluation
The Professional Craft Chocolate Product Evaluation Course explores fine and origin chocolate tasting skills, developing the underlying principles of tasting towards professional evaluation skills.
Through taught and guided practical sessions, the emphasis is on building the skills to operate as a self-directed, professional-level evaluator of bean to bar and chocolatier products.
The Evaluation Course includes advanced training in the IICCT online chocolate profiling system, which then takes its place as a primary tool to evaluate products and the evaluation level of each student.
The course is held over 4 days, covering the principles and methods of chocolate evaluation, and guided practical evaluation of core categories – plain dark origin bars, milk origin bars, white origin bars, high percentage chocolate, flavoured bars, ganaches, pralines, truffles and other filled chocolates including, nuts, fruits and caramels, spreads.
This is an opportunity to experience tasting of over 150 samples across the course, a unique chance to build tasting experience and confidence through mentored and volume tasting.
The course culminates in an intensive day of evaluation, beginning with an initial timed session with feedback and discussion followed by the formal assessment session.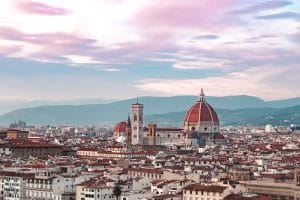 You will learn:
How to use the IICCT profiling system, including interactive flavour profiling and defect maps.
Defining craft chocolate.
The role of professional evaluation in developing quality in the chocolate industry.
The process of a full professional evaluation of a craft chocolate product.
How to manage subjectivity as a professional evaluator and as part of a panel.
To assess your palate, your evaluation strengths and identify any areas for skills development.
To carry out successful palate calibrations.
To understand effective evaluation criteria for the full range of bean to bar and chocolatier products.
To build confidence in your professional evaluation abilities.
How to provide constructive feedback on product evaluations.
To develop your pace of evaluation.
To evaluate in formal judging and evaluation conditions.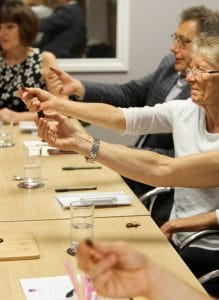 Who should take this course?
This course will be ideal for you if you:
Have some experience chocolate tasting, but want to advance your practical evaluation skills and experience.
Are a professional in the catering/pastry/fine chocolate industries and you want to develop your product evaluation skills.
Are a professional in the food writing, connoisseurship, or education sectors, and want to develop your product assessment and evaluation skills.
Wish to apply your skills for judging chocolate. (Please note that although this course teaches the skills required for judging, completion of this course does not give automatic acceptance as a judge at the International Chocolate Awards).
Want to develop your evaluation skills towards a professional level.